Cabinets are something that I have the most fun with. From finishing raw cabinets to refinishing already lacquered or painted cabinets. A typical process for lacquering or painting cabinets would  be to mask the area, clean and sand the cabinets. If we were to lacquer raw cabinets we would apply a sealer on the cabinets then re-sand once again. After that we would spray a variety of lacquer coats on the cabinets. If we were to paint lacquered cabinets we would take off hinges, put on a high quality primer, sand again, apply caulking, maybe even something to fill in the grain, and then spray a finished coat. The following are a few pictures to help illustrate this process.
These are your typical oak cabinets that where sealed naturally with sealer and lacquer. This is the bulk of my cabinet work and here are some of the things we can do to transform them…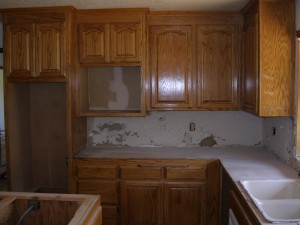 These are the same cabinets above that where painted white with a brown wash over them..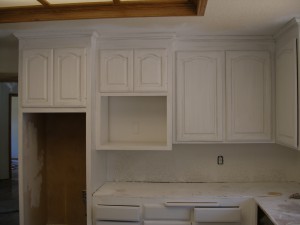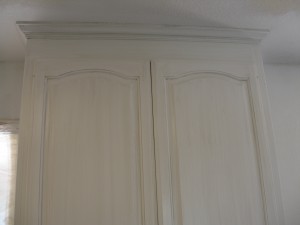 These are the same oak cabinets painted white first then black over the white then I sanded the edges to have the white come through.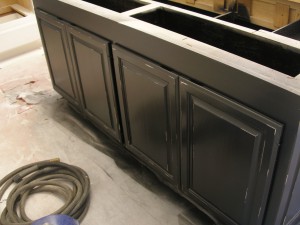 These are the same type of oak cabinets with a tinted lacquer over the original yellowish lacquer.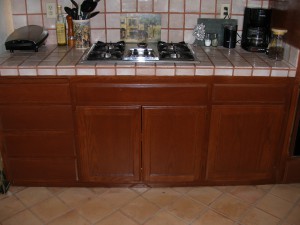 These are new raw cherry wood cabinets that I stained, sealed and lacquered.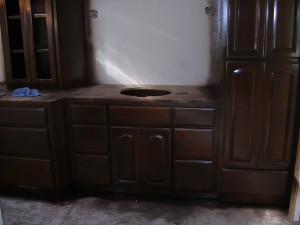 These where maple lacquered cabinets that I painted and then put a dark glaze in the creases.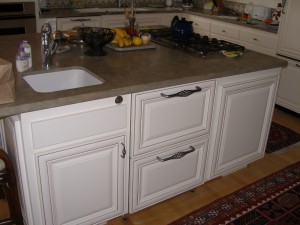 These where maple cabinets that where lacquered  and I painted.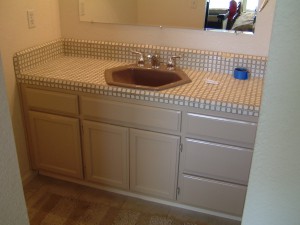 Below is an image of an lacquered oak cabinet door that is painted, where the upper half has just primer and paint and the lower had the grain filled in and then painted. This door is to help you see the difference between filling the grain or not.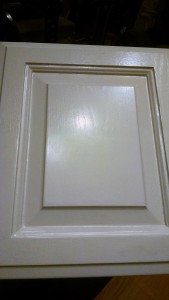 These are cabinets that had a yellowish hue so we applied a gel stain to make them look like they where stained a reddish brown.